Information about the 3rd Congress of the Council of World Elders

Please click here for REGISTRATION (All lectures are being simultaneously translated into English)






Dear Friends of the Earth,
dear Human Beings of this Planet,

the Council of World Elders will meet again on its third Congress on the 28th and 29th of September at Bad Homburg near Frankfurt/Main in Germany. During this year's Congress we will approach the issue of a New Consciousness on Earth. The main topic will be:

Let's present to the children of the Earth
a healthy and peaceful world,
alternative ideas and solutions for the future,…





…therefore we invited important personalities, who will share special experiences with us. We will get to know alternative new methods, which will help us to handle the resources of the Earth in an adequate way, to break down our own human and spiritual barriers to grow rapidly into a New Planetary Time. The most important issue at this moment is the conservation of nature and our approaching to Mother Earth, as it is taught by the old indigenous tribes of the Earth.

This year we will experience and discover a lot of new concepts and methods. So it is a pleasure for me to present considerable personalities at the Congress 2013, who are actively engaged in changing the world into a better place, both on the large and small scale.

Ex-President Joaquim Alberto Chissano of Mozambique – King Togbui Céphas Bansah of Hohoe Gbi Traditional Ghana





Among others I would like to present you our honorable guest, Ex-President Joaquim Alberto Chissano of Mozambique, who is an example par excellence for the New Consciousness on Earth. During his presidential term he introduced meditation as compulsory exercise for the soldiers, as well as for the civil population of his country. As a result of this, the brutal civil war in Mozambique came to an end and peace was established and remained steady until today. It is a great pleasure for me to welcome him as Global Advisor of the Council of World Elders, who will personally participate in our third Congress to share his experiences and projects with us.

Also His Majesty King Togbui Céphas Bansah of Hohoe Gbi Traditional Ghana will personally attend our Congress 2013 to report on the bridge building projects (for school children) in his country, which were personally financed and supported by myself.





Many other lecturers will participate in our third Congress like aboriginal Bob Randall from Australia, Don Pedro Guerra Gonzáles, a tree shaman of the Peruvian rain forest, Dr. Masaru Emoto from Japan, the Buddhist Lama Tshewang Dorje from Bhutan, Mohan Rai from Nepal, Swami Isa from India, Hunbatz Men from Mexico and Galsan Tschinag from Mongolia by giving us new insights to their precious spiritual knowledge.



Various exhibitors will give thrilling lectures on renewable energies like for example, how to gain energy by water or how to cultivate plants and microorganisms in a very effective way by means of Perma culture. We will show a short documentary on Sepp Holzer, where he reports on his successful cultivation method.
The Spirit of this event is going to support numerous humanitarian projects, and so the entrance charge will be donated to environmental projects and humanitarian activities, after deduction of our expenses.
It is in my personal interest to promote all lecturers and advisors to give the Council of World Elders a significant vote. For that reason we will present a dossier to the United Nations in the near future. Additionally we will ask for an audience with the Pope to discuss the concerns of indigenous tribes and of the children of the future. During the Congress you will get the opportunity to sign a personal letter to the U.N. and to the Pope. Every signature counts!

Please support us with your participation to the Congress and share this extraordinary experience with us. It is of great importance for our children and grandchildren, as well as for Planet Earth itself.Within the next few weeks and days we will give you more information on the Congress 2013 and on additional surprise guests and highlights of this year's event.I look forward to meeting you on this year's Congress and I give my cordial thanks to you for coming.
From heart to heart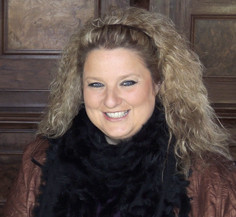 Registration

All lectures are being simultaneously translated into English.
Online form  Please click here

E-Mail          headoffice@council-of-world-elders.de
Phone         +49 (0) 6187 29 05 53
Fax             +49 (0) 3212 77 77 17 2
Council of World Elders
Head Office, Karin Tag
Panoramaweg 27
61194 Niddatal
Germany