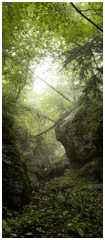 How can I help?
1. Please write a letter to the President of Peru.
Please download and print out the attached sample letter (Word).
Alternatively you can copy and paste the contents of the letter (see under FAQ). You may have to adjust the colour to 'black'.
Your letter can save lives.
Save the native, non-contacted tribes in Peru sample letter
Save the non-contacted tribes in Peru.doc
Microsoft Word Dokument [26.0 KB]
Download
---
---
FAQ
Will my letter have any effect?
Yes. In the past such letters have shown repeatedly that governments react positively. Politics were changed and lives saved.

Why should the letter be in your native language?
Letters written in a different language show that people from all over the world care for the indigenous peoples. It impresses. Our experience shows that due to keywords the letters are understood and even answered.

How should I send my letter, fax, e-mail, or through the post office?
Letters sent through the post office show best results. If there is a realistic chance, we sometimes pass on e-mail addresses or fax numbers. But e-mail addresses change and fax machines can be cut off. If possible please use the post office.

What does the sample letter say?
Your name
and address
Presidente de la República del Perú
Ollanta Humala Tasso
Jr. de la Unión s/n 1ra. Cuadra Lima
Lima
PERU
(date)
Dear Sir,
I am very concerned about the situation of the non-contacted indigenous tribes in Peru.
Even in their own territory they are being threatened in their livelihood by illegal woodcutters, the construction of roads and the exploitation of their natural resources like oil, gas etc.
Please stop in areas inhabited by non-contacted indigenous tribes
– exploitation of gas, oil and other natural resources
– illegal deforesting
– the construction of roads.
Otherwise the non-contacted tribes will be subject to great sufferings. It is even possible that they will disappear completely.
Please support their human rights to live securely and in peace and prevent woodcutters and oil companies to enter the territory of these indigenous tribes.
Yours sincerely,
---